CONSULTATION
Whether you need a new elevator, a service plan that meets your budget, or an upgrade to your existing elevator, Bermuda Elevator will offer the best solution and value that satisfies you for years to come.
Our growing number of satisfied customers has resulted in us securing 2 of every 3 new projects consistently over the last decade. We achieve success by focusing on what matters most - your satisfaction in a solution that is fair in price and reliable for the life of the product.
Please contact us for more information.
MAINTENANCE
Service
24 hour, 365 days per year maintenance support means that we respond when you need us most.
We service ALL makes of elevators, giving you peace of mind that your elevators will perform the way they are intended. Regular maintenance is a must; we can create tailored service agreements that respond to the needs of building owners.
With our longstanding relationship with TK Elevator, our personnel get the most comprehensive training by factory specialists.
TK Elevator is North America's largest and the world's third largest manufacturer of elevators. As a distributor, we have access to their expertise and parts 24 hours a day. Our extensive local parts stock combined with TK Elevator's easy ordering process creates quick response times to any elevator diagnostic problem, with little or no downtime.
Inspections
We can conduct complete tests and inspections of all elevator equipment to world-class safety standards. We can verify the safety of any elevator and, if necessary, repair the elevator so that it does meet the safety requirements.
EMERGENCY CALLBACK PROCEDURE
Guide for those assisting with an Entrapment (ie. Passengers stuck inside an elevator)
In the unlikely event the elevator becomes stalled with passengers inside, DO NOT ATTEMPT A RESCUE YOURSELF.
Please follow these instructions carefully:
1. Contact the Emergency Hotline 292-1766 and inform the dispatcher of the situation.
2. Establish communications with the passengers inside the car either by using the elevator's telephone or by simply calling through the doors.
3. Find out how many passengers are in the elevator.
4. Maintain constant communication with the passengers. Reassure them that the elevator is usually a secure place and that steps are being taken to remove them from the elevator
5. Find out if anyone is injured or ill. If so, arrange to get emergency medical personnel on the scene immediately.
6. Have everyone in the car to stand clear of the doors and preferably have them sit down for their own comfort and in case the elevator suddenly restarts.
7. Ask passengers not to smoke.
8. Ask whether the regular car light or emergency light is operating. This will help determine the degree of power failure.
Remember, for everyone's safety, an experienced elevator technician should rescue the passengers.
EMERGENCY EXITS
Most elevators have an emergency exit in the ceiling, These exits should be locked at all times and used only during an emergency extraction supervised by a trained elevator technician of fire service personnel.
Never attempt to pry open the entrance doors or crawl out of any openings. The elevator could start moving unexpectedly – with fatal results.
EXTREMELY IMPORTANT
Under no circumstances should anyone except trained fire-fighters be allowed to use the elevator after a fire has been reported. Serious injury, or death, could result. Use the stairways to get to a safe place.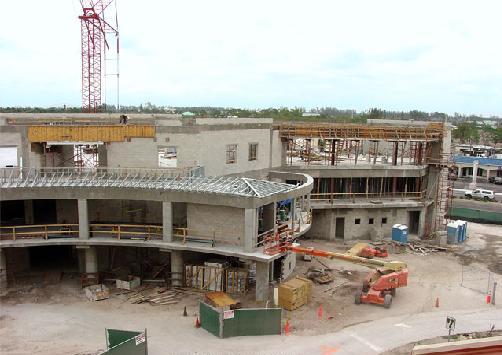 CONTRACTORS PRE-START SITE SURVEY
Call Bermuda Elevator Systems for our contractors checklist of site requirements and conditions needed before the elevator can be installed.